Research and Innovation
Restoring, protecting and maintaining your skin's health is the promise of Purgenesis and we have the evidence to prove it.
Results shown below are from a clinical study that was conducted to evaluate the performance of Purgenesis Anti-Aging skincare as compared with two other leading prestige brands. The study involved 72 subjects over a 28 day period.
Achieves the Highest Level of Hydration
Percent Improvement in Hydration at D1, D7 and D28 compared to D0

| | Day 1 | Day 7 | Day 28 |
| --- | --- | --- | --- |
| Purgenesis™ | 12% | 12% | 17% |
| Brand B | 17% | 12% | 15% |
| Brand C | 1% | 1% | 6% |
* The statistical analysis of the data revealed that ... the hydration of the skin for treatment Groups A and B was improved significantly (p<0.01) compared to D0 as follows: D1: improvement of 12% for treatment Group A and 17% for treatment Group B; D7: improvement of 12% for treatment Group A and B and D28: improvement of 17% for treatment Group A and 15% for treatment Group B. The hydration of the skin for treatment Group C had improved significantly (p<0.01) by 6% at the end of the study at D28. read more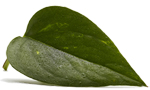 Results
At Day 28, hydration of the skin using Purgenesis Anti-Aging skin care was improved significantly
Noticeably Increases Skin Firmness
DAY 0
DAY 28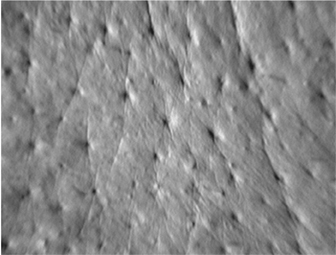 Visibly Reduces Area & Total Length of Wrinkles
Effect on Wrinkles
Purgenesis™
Brand B
Brand C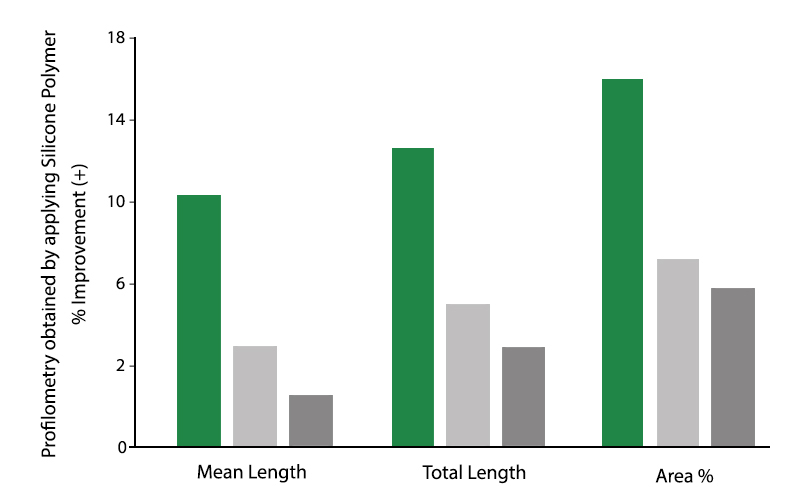 * At D1, there were significant reductions in ... the total number, area, total length, and mean length of the wrinkles for the treatment Group A when compared to D0. The improvements noted for the treatment Group B and treatment Group C at D1 were not statistically significant. At D7, while the improvements for treatment Group A seemed better than those seen for treatment Group B and C, the only significant reduction was in the mean length of the wrinkles for treatment Group A (p<0.01). At D28, there were significant reductions in the area, total length, and mean length of the wrinkles for treatment Group A, while treatment Group B and C did not significantly improve for the area, total length or mean length of the wrinkles. read more