Media
Publications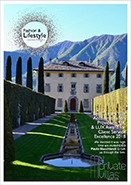 LUX Life Magazine
2018 LUX Fashion & Lifestyle Awards
Devonian Health Group Inc. Best Anti-Aging Skin Treatment Technology 2018.
Devonian Health Group is a late stage botanical pharmaceutical corporation with novel therapeutic approaches to targeting unmet medical needs. Showcasing the talent and ingenuity of this innovative company, we profile it and offer a fascinating insight into the therapies it develops.
Read the full article from LUX Life Magazine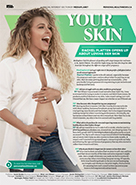 A Special Interest Section by Mediaplanet
Fall 2018
Purgenesis Anti-Aging Treatment: Naturally-sourced, Scientifically-backed and Canadian, Too! (PDF)
By Melissa Vekil
Not all cosmetic lines are created equal. Some focus on specific ethnic groups or ages, while others merge science and beauty to develop revolutionary products. Devonian Health Group, a Canadian company, delivers anti-aging skincare treatments that are only available from dermatologists and medical spas.
Read the full article from Mediaplanet
Press Releases